Calling all Technology Enthusiasts, Workers, and Trailblazers….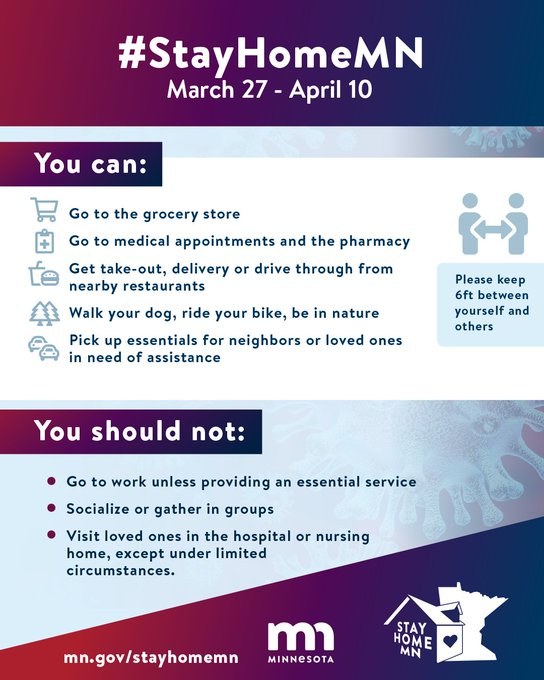 Due to the COVID health pandemic, Minnesota is at a Stay at Home order and our school kids are learning from home.
Here is the struggle that the teachers are having.  This time of year, students were planning on field trips to area businesses to learn about the future technology careers available to them.   This is a highlight for the young students, and encourages them to continue their learning and growing.
Since they cannot go out, I am asking for you to help come to them!  Would you consider creating a 20-30 minute video for the Humboldt High School class, explaining who you are, what you do, and why you chose the occupation you are in.
They are currently studying the following areas and are looking for folks who work in these fields:
Architecture
Engineering
Webpage development (HTML, CSS,  Python, Javascript)
2D and 3D Graphic Design & Animation
Tech Audio & Video Production
News Story Production
Computer App Development
Computer Maintenance and Repair
These students want to know what you do, how you do it (what technologies you use), what is cool about what your job, why do you love it, and what makes it exciting? Would you be willing to talk about your "day in the life" scenarios and how you use technology tools in your processes?
Details of the Request
We would like to do have a video from you (you can record it, or we can record it together online (Google Meetup or Zoom) and go through questions below. 
We are not looking for perfection, just trying to get students excited about careers! Don't worry if this isn't polished and Hollywood-quality professional video.
The students would like to know things like:
What Your Work is Like:
1. Can you briefly explain your field of work? (example, "Architecture")
2. Could you describe one of your typical workdays?
3. What skills are required in your position on a day-to-day basis?
4. What tools and technology do you use to do your job?
4a.  Can you provide a "show-and-tell" example of your work to demonstrate to the students what sort of outputs you deliver and how you create them?
5. Do you have to depend on others in order to accomplish your job? If so, explain how?
6. Has technology changed your job? What changes do you see in the future?
Your Journey to the Career:
7. What led you to choose this career?
8. What parts of your job do you find most challenging?
9. What do find most enjoyable?
10. How do you use math, reading, writing, business, technology, science, and language skills in your daily work?
11. What type of interests, abilities, and skills would help a person to be successful in your occupation?
12. What type of education/training, technical knowledge, or experience is necessary for this kind of work?
13. What advice would you give a student interest in this career?
More about the Humboldt Academy of IT:
ALSO
These students all have iPads, but they need ways to develop and host their web code.
If you know of or work at a Web Server Hosting organization willing to donate space for 30 students to upload and share their webpage development, please let me know.
ALSO
If you have online learning platforms where students can learn more about the topics above, would you consider offering our students passes to your content while they are now doing distance learning?
Please feel free to leave a message below if you have questions or wish to reach out..
Thank you!
Stuart Edeal